If you are looking for some reasons to celebrate this month, then you are in luck! There is no limit to the fun and special holidays you can observe in the month of February. From the traditional holidays like Groundhog's Day and Black History Month to unknown days like Don't Cry Over Spilled Milk Day and Great American Pie Month, you'll always have a reason to celebrate this month!
As most people know February is known as Black History Month, which began back in 1926, but there are other month long celebrations you can partake in. You may not know that February is also An Affair to Remember Month, Great American Pie Month and National Grapefruit Month. So where you are honoring those who helped make this country a better place or have an obsession with pie, there are amazing reasons to celebrate all month long!
Check out the Charlotte Pie Authority for awesome pies to eat while celebrating Great American Pie Month!
February Fun Fact: February is all about love, but you may not know that the month is the 3rd week of International Flirting Week!
A holiday you may not know about and we will all be happy about lands on the 1st, No Politics Day! We can all finally get on Facebook without wanted to block everyone. On this day we are all supposed to refrain from making a political statement and just enjoy the day. It's the first of the month, let's give it a break.
Of course the 2nd day of the month is Groundhog Day! You may not know that it was traditionally a German holiday and now we turn to Punxsutawney Phil to tell us when winter will end and spring will begin. Fingers crossed for an early spring!
Let's skip a few days to the first Saturday in February and honor the weekend with International Eat Ice Cream for Breakfast Day! How did this holiday start you ask, well in the 1960's in Rochester, NY a mother decided to speak up the boredom of winter by creating a holiday for her kids. We should all thank her because it's a fabulous holiday for all ages.
Check out King of Pops for a sweet treat and celebrate the holiday by eating ice cream/ice pop for breakfast!
February Fun Fact: Sunday the 5th is the 51st Super Bowl also known as the second biggest snacking day of the year. If you were wondering, New Year's Eve is the first!
February 11th is a day we can all be thankful for, National Inventors Day. The holiday falls on Thomas Edison's birthday and Ronald Reagan wanted to honor inventors all over the world and their influence on various industries. Take a few minutes on the 11th to appreciate all we have because of the brilliant minds of inventors.
Two holidays that go hand in hand are Valentine's Day (14th) and Single Awareness Day (15th). Valentine's Day began as an ancient Roman holiday giving thanks to the Roman god of fertility, known as the Feast of Lupercalia. Now we feast on chocolates and spend time with our significant other. But if you have no S.O. and want to celebrate how fabulously single you are, then sleep through V-Day and party it up on the 15th.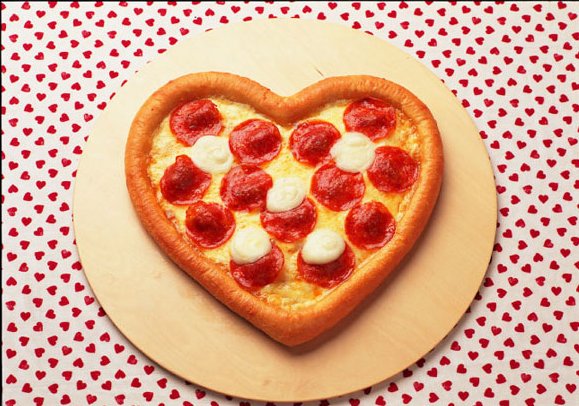 Check out the Pizza Peel for a romantic dinner for two this Valentine's Day!
February Fun Fact: There are so many wacky and fun holidays in February, here are a few of our favorite weird holidays! Do a Grouch a Favor Day (16th), Hoodie Hoo Day (20th) and International Dog Biscuit Appreciation Day (23rd)!
Another Saturday only holiday and this one will be a favorite is Open That Bottle Night! This always falls on the last Saturday in February (25th) and you begin celebrating at 5pm or earlier, it's 5 o'clock somewhere right? The idea is to open a bottle of your favorite beverage and enjoy the evening with the people you love. Grab a bottle and some friends and don't forget to drink responsibly!
The last holiday on our list to celebrate is one that takes the cake. Let's just say it's the ultimate reason to party: Mardi Gras! Also known as Fat Tuesday, it's your last day to live it up before lent. Head down to Bourbon St. for the celebration, chow down on some beignets, drink and be merry!
Check out the Epicenter for a New Orleans style celebration!
Whether you needed reasons to celebrate this month or wanted to shake up your February with some fun new holidays, remember there is always a reason to create memories. Have a great February!